Ouray Christian Fellowship
Where the hope and truth of the Good News is announced
Pastor Paul Karus & Family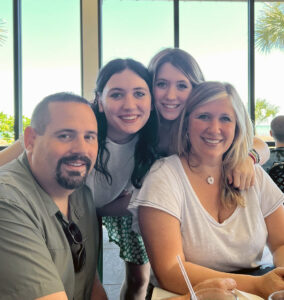 Pastor Paul has been married to his wife Kimberly for the past 22 years; they have two daughters Kaylee and Mackenzie. Kaylee just graduated high school in 2021 and Mackenzie is a sophomore this year (2022) in high school. Paul and Kim met at Nyack College in Nyack New York while they were both attending the college for youth ministry. Both Paul and Kim have a shared interest in being in the outdoors, this includes fishing, camping, skiing, and playing sports. They also have a love for music. Paul enjoys playing the guitar and singing. They also love watching a good movie on rainy days! Paul and Kim have a genuine love for the church and seeing the church reach people where they are. Pastor Paul just accepted the position at Ouray Christian Fellowship as the new Pastor.
Barry Maclennan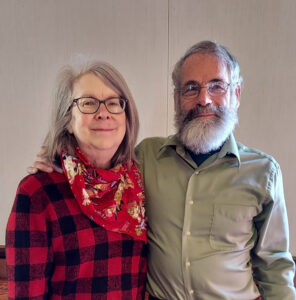 A father of eight and a strong member in our congregation, Barry ran an architectural drafting firm and is currently an independent contractor. He has led several in-depth Bible studies and delights in studying God's word. Barry is a key member of the worship team and enjoys leading the congregation in song and scriptural meditation. Barry and his wife Tina have poured much of their time and love into their family. Part of their support for missionary work involves two of their adult children who are currently serving as missionaries in Turkey.
Rick Colpitts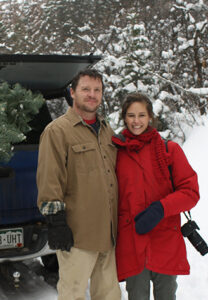 Rick and family moved to Ouray in 2012 after a 26-year military career. He continues to work with the military in his current career which he considers an extension of his time in service. Rick and wife Tara have three daughters whom all attend Ouray school. Tara works as a CPA with a local accounting and tax firm. Rick enjoys almost anything that is physically or mentally challenging even if it means lack of success in the attempt. Rick, Tara and family have attended and belonged to many churches during their military assignments and are blessed to make Ouray Christian Fellowship their permanent church.
Bryton Maclennan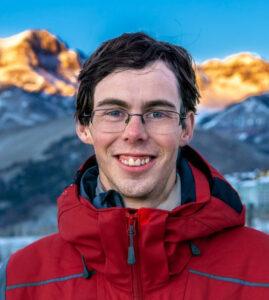 Bryton is our newest Elder. He was raised in Ouray and brings his joy-filled optimism to everything that he does, whether it's teaching kids to ski in Telluride, rock climbing with friends, construction projects or singing in our worship team. Bryton loves the Lord and wants to share that with youth in our community – he is hoping to start an after school children's program at OCF.
Mary Cockle
Mary Cockle is the friendly face that greets you at the church whenever you stop by. She consistently offers tireless service to the church body in a number of critical and behind-the-scenes ways. She fields phone calls, provides information about community and church activities and goings-on, as well as assisting with virtually every church event – be it LunchBunch, or cleaning the church, or local outreach activities. Mary and her husband Carl are native to Ouray and love the mountains – particularly hiking and jeeping in the summer and fall, and outdoor activities in the winter, which Mary does on every Friday or Saturday she can with available ladies from the church.
Barbara Wade
Barb Wade is our Church Treasurer. She brings her cheerful personality to all different aspects of our church ministry.
Would you like to support OCF in its mission to spread the good news?